We certainly appreciate the inquires and kind messages relating to the physical expansion of Callie's as well as the opening of the Plant Bar, located at 209 Fannin St. Tomball, Texas.
Callie's will soon be modified in such a way where we will offer a full
service restaurant experience along with our pre-packaged meals and a larger collection of select grocery items. We have grown tremendously over this past year and four months and truly appreciate each and every one of you.
The Plant Bar to be opened in the next 4-6 weeks is located on Troy Garza and families beautiful property where Dahlia's Home furnishings is also situated, right here in Old Town Tomball. The Plant Bar will offer plant based meals as well as Vegan derived spirits that contain real fruit, organic juices, and exclusive Ale's free of health destroying noxious chemicals such as fluoride which is in most all commercialized beer.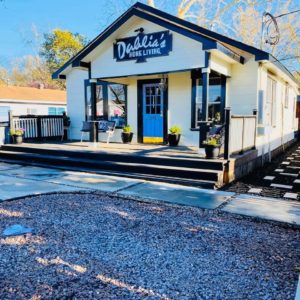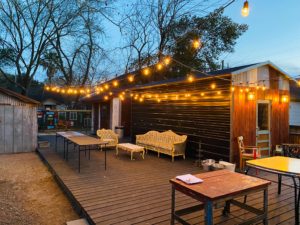 The vision here is to provide a peaceful however cheerful venue for the common unity of our town. We encourage each of you to visit the property and meet Troy Garza and family as they are most certainly salt of the earth people, and as anyone will find, completely unique in all they do. Troy Garza is a master craftsman whom specializes in furniture and the elegant restoration of it.
While there are no financial opportunities for investors with these two endeavors, Callie and myself are currently seeking the right investment group or partnership as we are in the development stages of our State's first exclusively plant based grocery store. In short, every item made available for purchase within our establishment will be completely botanically derived and free from chemical adulteration, or genetic modification of any kind.
The vast majority of our fresh foods will be locally sourced from the special farmers we know and also trust. Food material, and every product in our store will be thoroughly vetted by Callie and myself as enlivening and restorative material meant for human ingestion.
Vegetarian/Vegan food internet searches have never been higher, in some states and countries these are the number one searched terms such as in New York, several years ago now. People are hungry for truth as well as health. As one of the progenitors of this awakening, providing these elements is one of the greatest callings to service in life as we can imagine.
We have a couple of properties we are viewing and anyone that would like to know more information regarding an investment or partnership opportunity kindly contact Kyle Jessop at Jessoptrust@protonmail.com.
Arete' everyone.