SEASONAL MENU

Tuesday - Saturday
*KITCHEN CLOSES DAILY AT 3PM | DELICIOUS FRESH PACKAGED FOODS AND BEVERAGES AVAILABLE UNTIL 5:30 PM!
100% Vegan, Organic, Local, Chemical and Soy-Free Plant Love
*A large assortment of fresh-packaged meals, juices, desserts, beverages and salads located in our cooler, are available for purchase daily
EXPANDED MENU COMING VERY SOON!...
SHARABLE BEGINNINGS
$11 DUO DAOU DIPS (GF) - House baked organic tortilla crisp, Garden of Eden House Magik Salsa & Kreamy Avocado Kale Sauce
$12 HERMETIC HUMMUS (GF) - Scratch organic Hummus, organic Garbanzo, Almonds and many Special Herb Touches, Served with Raw Vegetables, crispy Plantain and House Baked Tortilla Crisp
$12 PLANTADAS (2) (GF) - House baked Organic Corn Tortillas, topped with house hummus, organic mixed greens and chopped Jack Salad
$5 ACCOMPANIMENTS (GF) Dressed Sunflower Kale Salad | Paradise Seasoned Basmati Rice | House Cinnamon Infused Black Beans | Baked Plantada with Hummus, Mixed Greens and avocado 
R * A * W The Life Givers!
$13.50 EDEN AVOCADO SALAD (GF)(RAW) Beautiful salad of Organic greens, sliced avocado, marinated herb cabbage, cucumber, sunflower seeds, local micro-greens, tomato DRESSING - Agave lime Vinaigrette OR Miso Poppy Seed Dressing | $4 Add Eggplant Sausage | $4 Add Chopped jack salad (GF & Raw)
$13 RAW FLATBREAD (GF) (RAW) - 100% Raw Flatbread made of lettuce, Zucchini & Apples, Topped with house almond spread, Organic Greens, Kale slaw, marinated Herb Cabbage, Cucumber, Chopped Jack Salad, Local Sprouts | $2 Add Avocado
13.50 THE TORUS FIELD (GF) (RAW) - Fresh Spiralized Zucchini Noodles, Kale, Marinated Chopped Jack Salad, Avocado, Sunflower Seeds, Fresh Tomato and Cucumber, Agave Lime Vinaigrette and Poppy Seeds Miso Dressing
$10.50 (16 oz.) $8.50 (12oz.)  MAYAN ENCHILADA SOUP (GF) Organic house enchilada broth, fresh organic black beans, baked zucchini, carrots, basmati, fresh avocado, Krema and all the love! Served with house baked plantada and hummus $4.50 - Cup of soup with the purchase of any meal off the menu (excludes plantada)
$8 HOUSE ENSALADA (GF) Organic mixed greens, Sunflower seeds, Carrots, Cucumber, micro-greens | Agave lime Vinaigrette OR Poppy Seed Miso Dressing
$13.50 BERRY OF THE FOREST SALAD (GF) - Dressed Kale, Organic Mixed Greens, Blueberries, Cucumber, House Toasted Cashews and Sweet Almonds, Freshly Grated Carrots, Crispy Plantain | Agave Lime Vinaigrette $2 Avocado | $4 Chopped Jack Salad (GF) | $4 Eggplant Sausage
$11.50 SPROUTED BEET ROOT WRAP  - Sprouted grain Real Beetroot Wrap, topped with house Almond Spread, Greens, Cucumbers, Garden Basmati, house Pickled cabbage, Herbs, Grated Carrots, Sunflower seeds & Avocado | $4 Eggplant Sausage | $4  Chopped Jack Salad (GF)
$14.50 CARIBBEAN PARADISE PLATE (GF) Spiced Paradise rice, house Chopped Jack salad Tostada with greens, house Baked Cashews & Almonds, Crispy Plantain and Citrus Kale Slaw $2 Avocado | $4 Eggplant Sausage
$13.50 JACKFRUIT & QUINOA HOUSTON STREET TACOS (GF) Shredded and baked unsweet jackfruit, black beans, cabbage, quinoa, organic corn, organic frontier-co op spices, two large organic tacos with scratch cilantro kale kreamy dressing Loaded with avocado, tomato, local sprouts, marinated cabbage crunch salad and shredded carrots $5 House Cinnamon Infused Black beans & Garden Basmati Rice 
$13.50 GRANDE EGGPLANT SAUSAGE TACOS Topped with avocado, lettuce, tomato, local micro-greens & kreamy kale dressing $5 House Cinnamon Infused Black beans & Garden Basmati Rice 
$13.50 GARDEN AVOCADO TOAST (GF available) 2 beautiful seasoned and sprouted grain organic toast, house spread, mashed avocado, fresh sliced tomatoes and cucumbers, local sprouts and carrots, sunflower seeds | $4 Eggplant Sausage | $4 Chopped Jack Salad (GF)
CALIENTE
$7 HEAL ALL OF THE RAINFOREST - PAU D' ARCO LATTE Small Farm Pure Peruvian Pau D' Arco Inner Bark, Heirloom Cacao, Pure Ashwagandha and Catuaba Bark, Vietnamese Cinnamon, Redmond's Real Salt, Organic Pure Maple Syrup, Organic Almond Milk
$6.50 SACRED KHEM BLUE LOTUS LATTE Pure Organic Steamed Blue Butterfly Pea Flower, Egyptian Ceremonial Grade Blue Lotus flower, Organic Cinnamon, Star Anise, Moringa, Vanilla Bean, Organic Almond Milk
$6.50 VANILLA ROSE ORANGE LATTE Steamed Rose petals, Dragonfruit, Vanilla bean, Cold Pressed Orange and Organic Almond Milk
$3.50 HOUSE ORGANIC COFFEE - Made with in house ground beans, pure filtered water and brewed in stainless steel. $1 Nut Pods almond creamer | Almond Milk | Oat Milk
$3.75 REPUBLIC OF TEA PREMIUM HOT TEAS 
$6 ROOTS IN HARMONY LOCALLY HAND CRAFTED LATTE'S 
BEET ROOT CACAO Organic raw cacao, organic beetroot, cinnamon, organic chaga mushrooms, organic triphala, organic cardamom
MATCHA CHAI Organic Japanese Matcha (ceremonial grade), organic ashwagandha, cinnamon, organic moringa, organic cardamom, organic allspice, ginger, organic star anise
GOLDEN TURMERIC MILK Organic flax seeds, turmeric, organic cardamom, cinnamon, black pepper, ginger
KOLD
*All water and ice used is house made and purely filtered!
$5 ORGANIC MANGO HIBISKUS LEMONADE
$5.50 DRAGONFRUIT MOJITO LIMEADE
$4.50 ORGANIC BLUEBERRY LAVENDER ICED TEA *Stevia Sweetened
$4.50 - ORGANIC HOUSE BLACK ICED TEA
$6 OATMILK ICED LATTE
$6 ICED GOLDEN MILK LATTE
$6 ICED BEET ROOT LATTE
$6 ICED MATCHA CHAI LATTE
$10 VITALITY GREENS CLEANSER Cold Pressed Organic Apple Juice, Lemons, Organic Chlorella, Spirulina, Burdock Root, Dandelion Root, Moringa, Chanca Piedra, Turmeric Root and Milk Thistle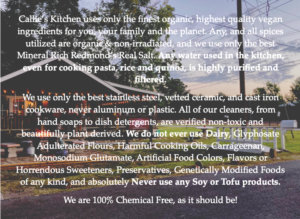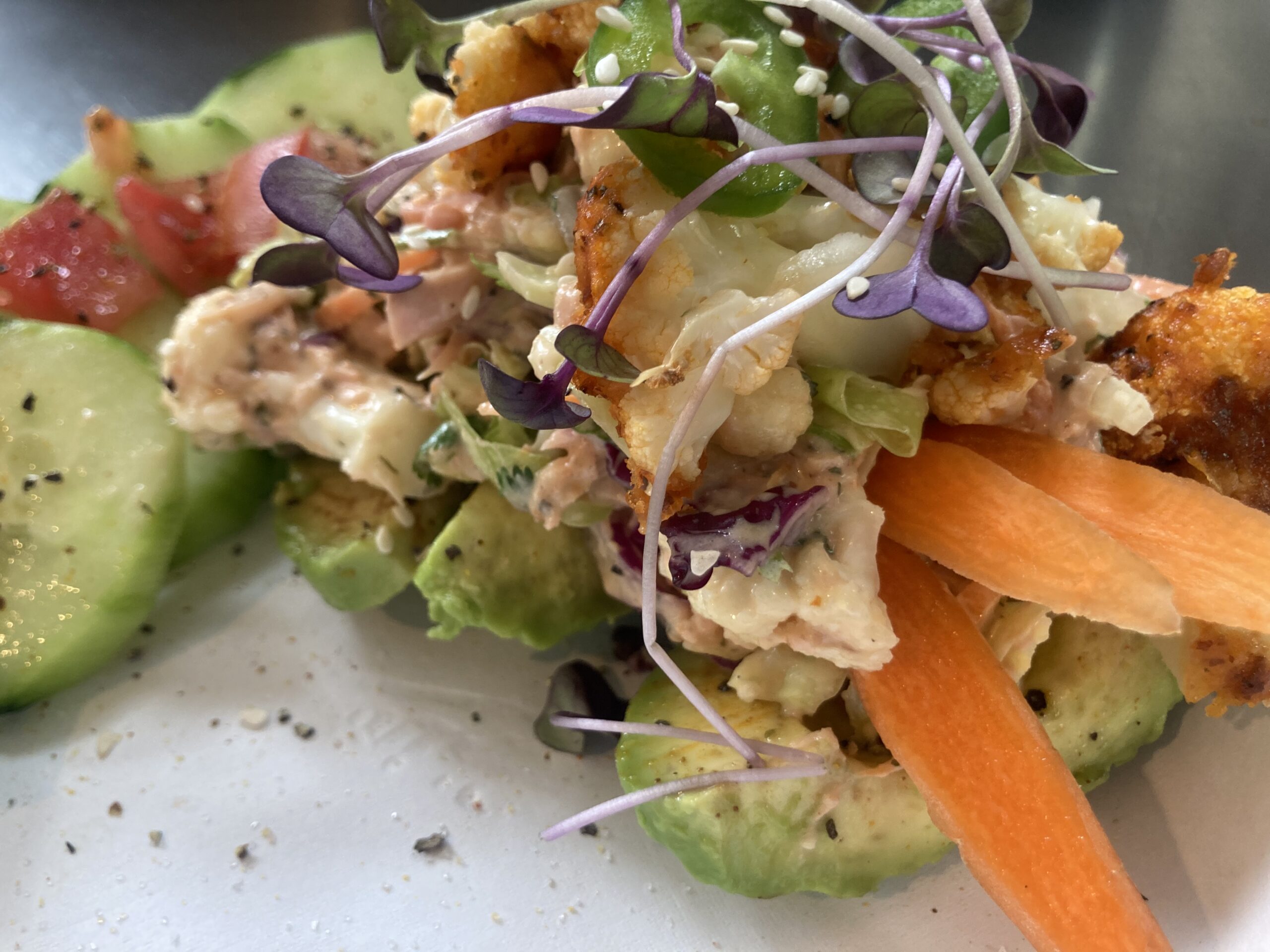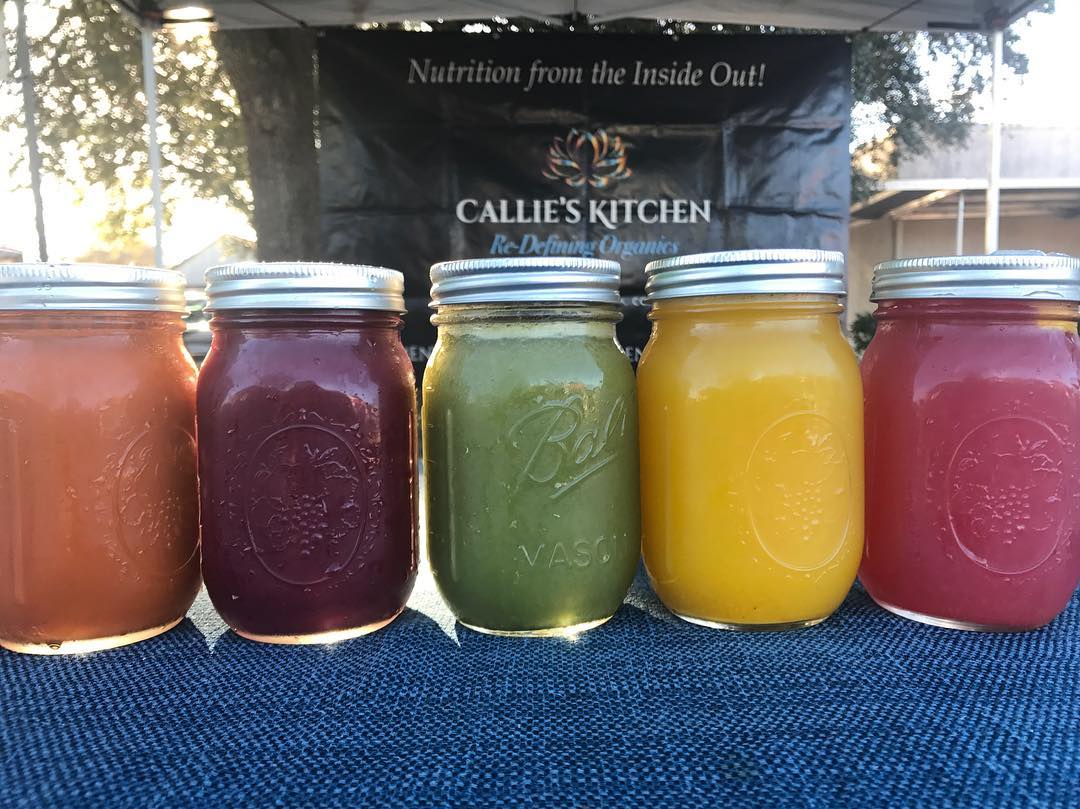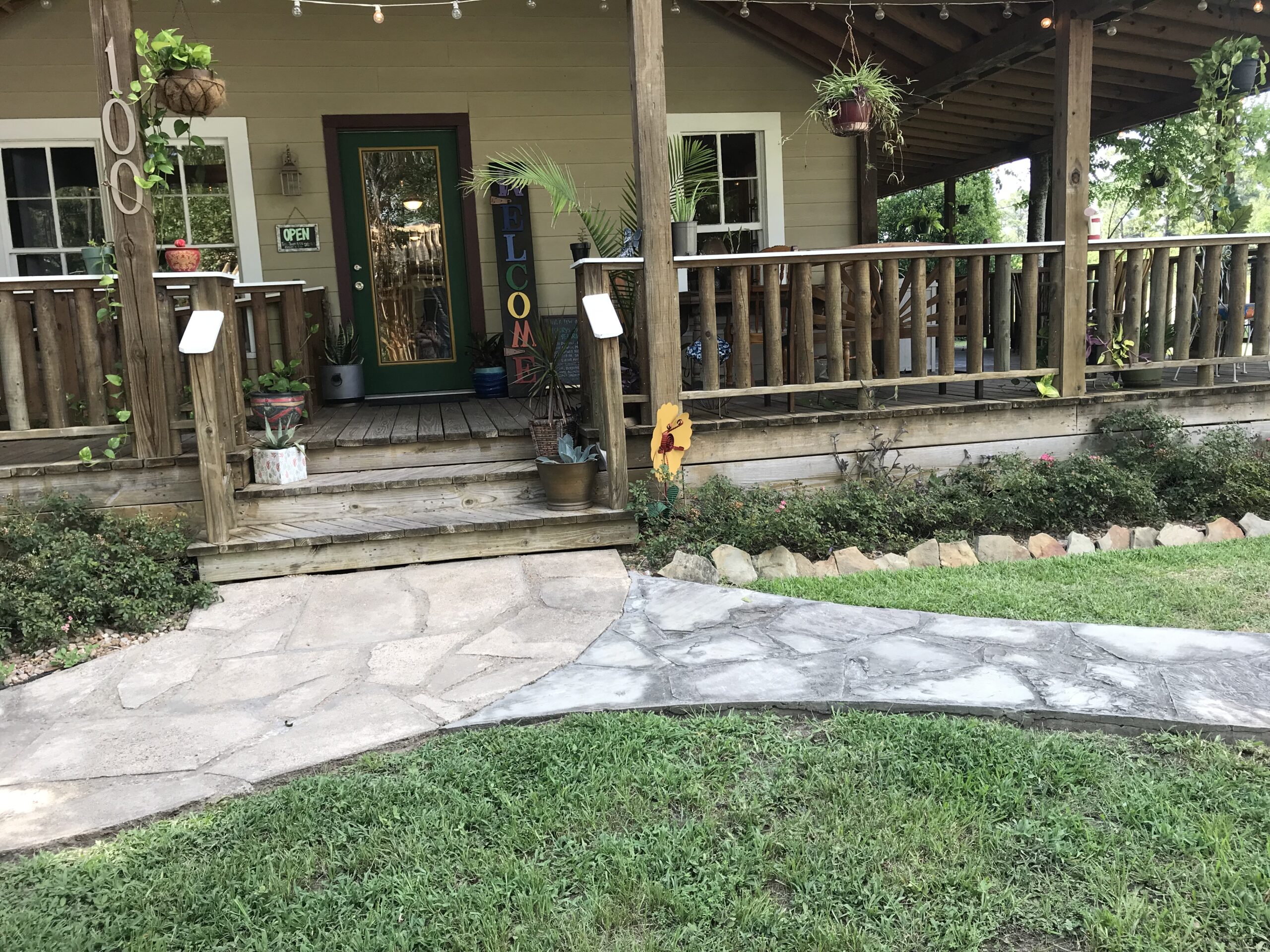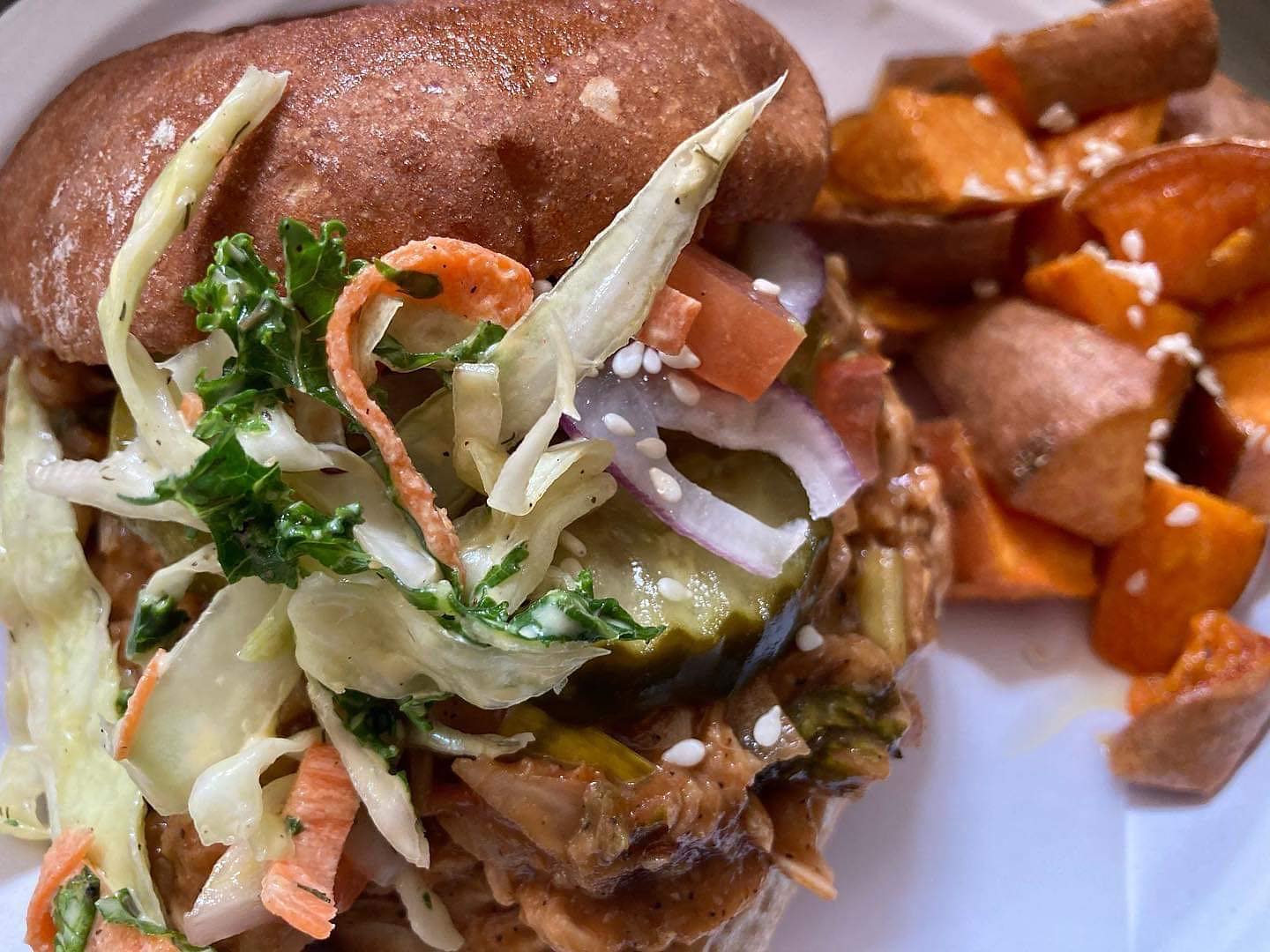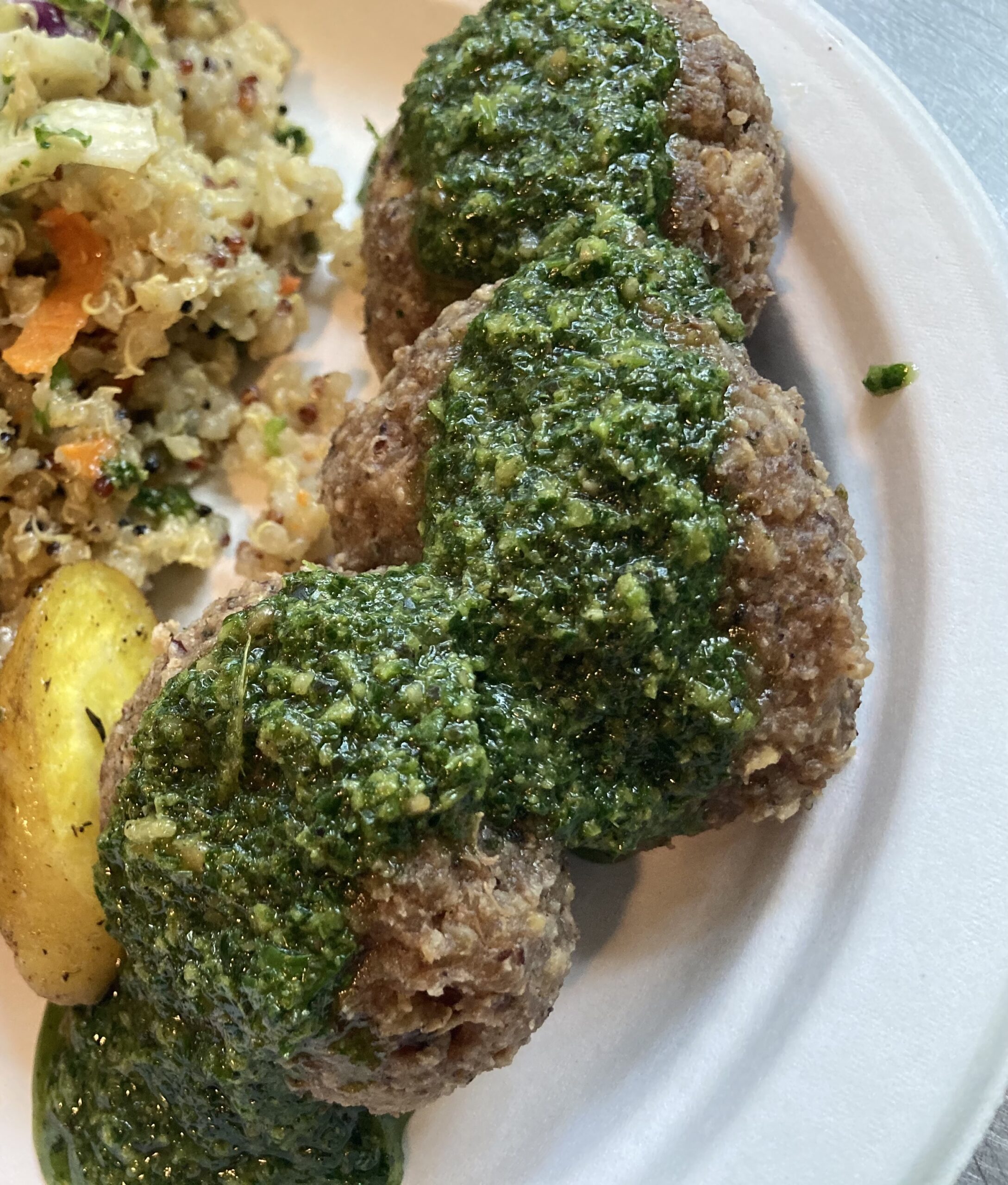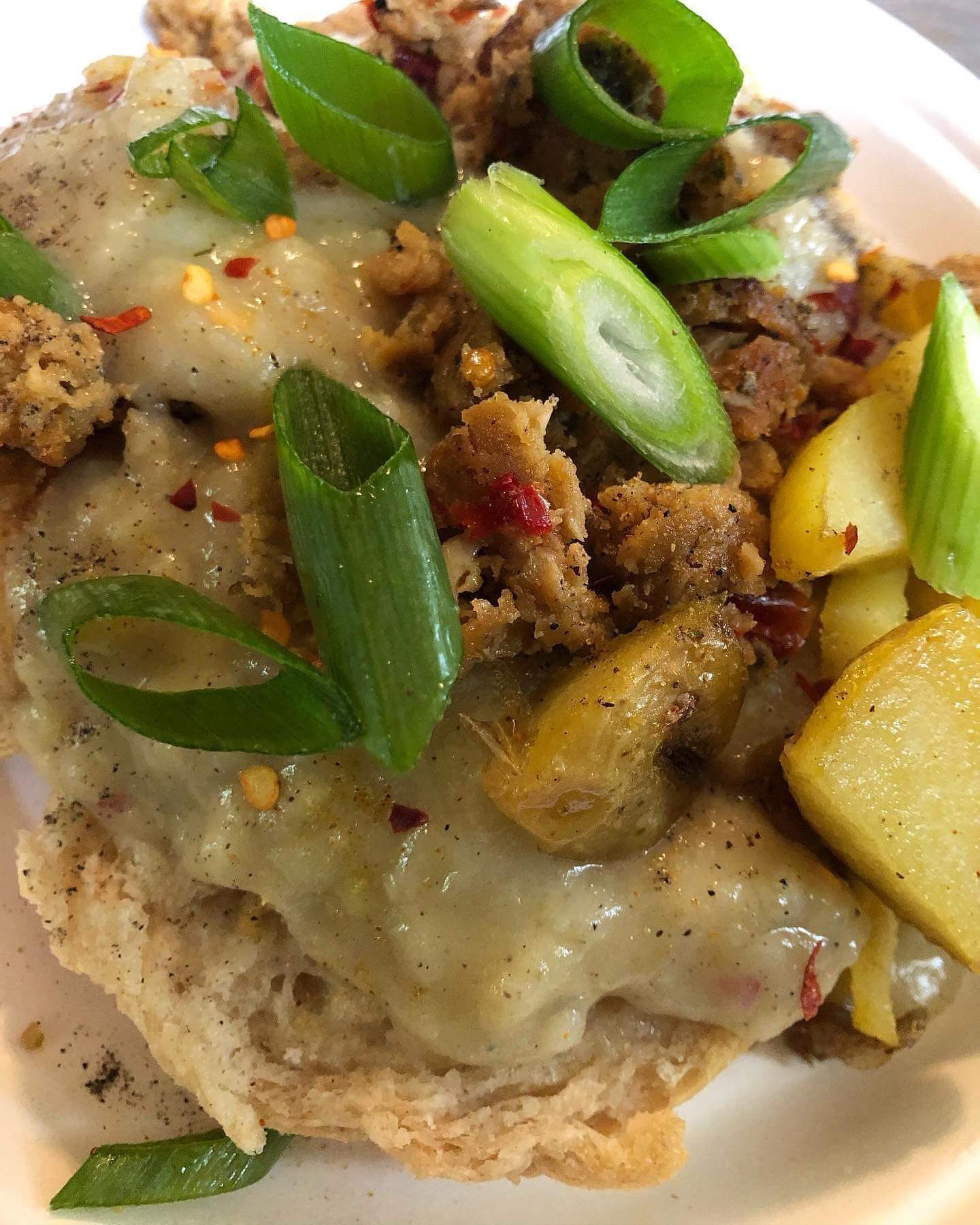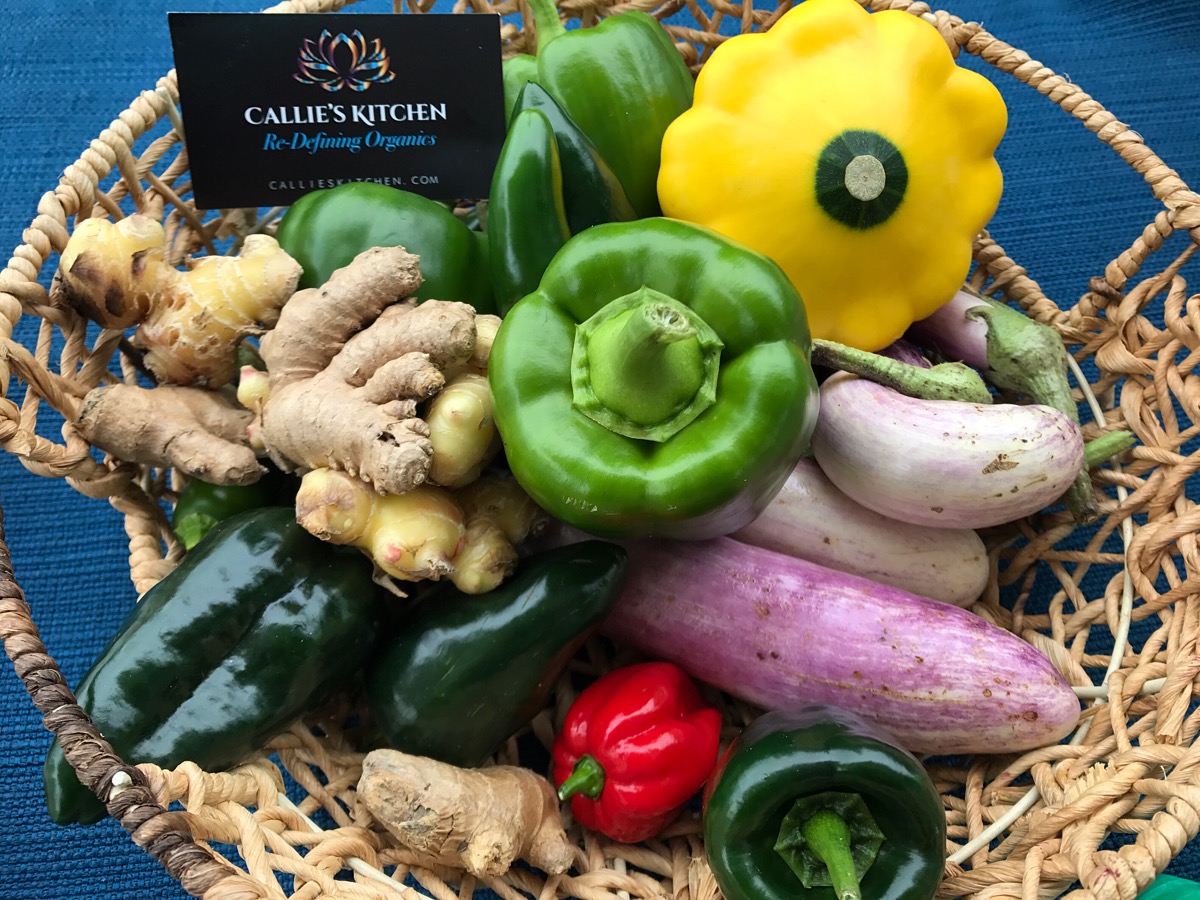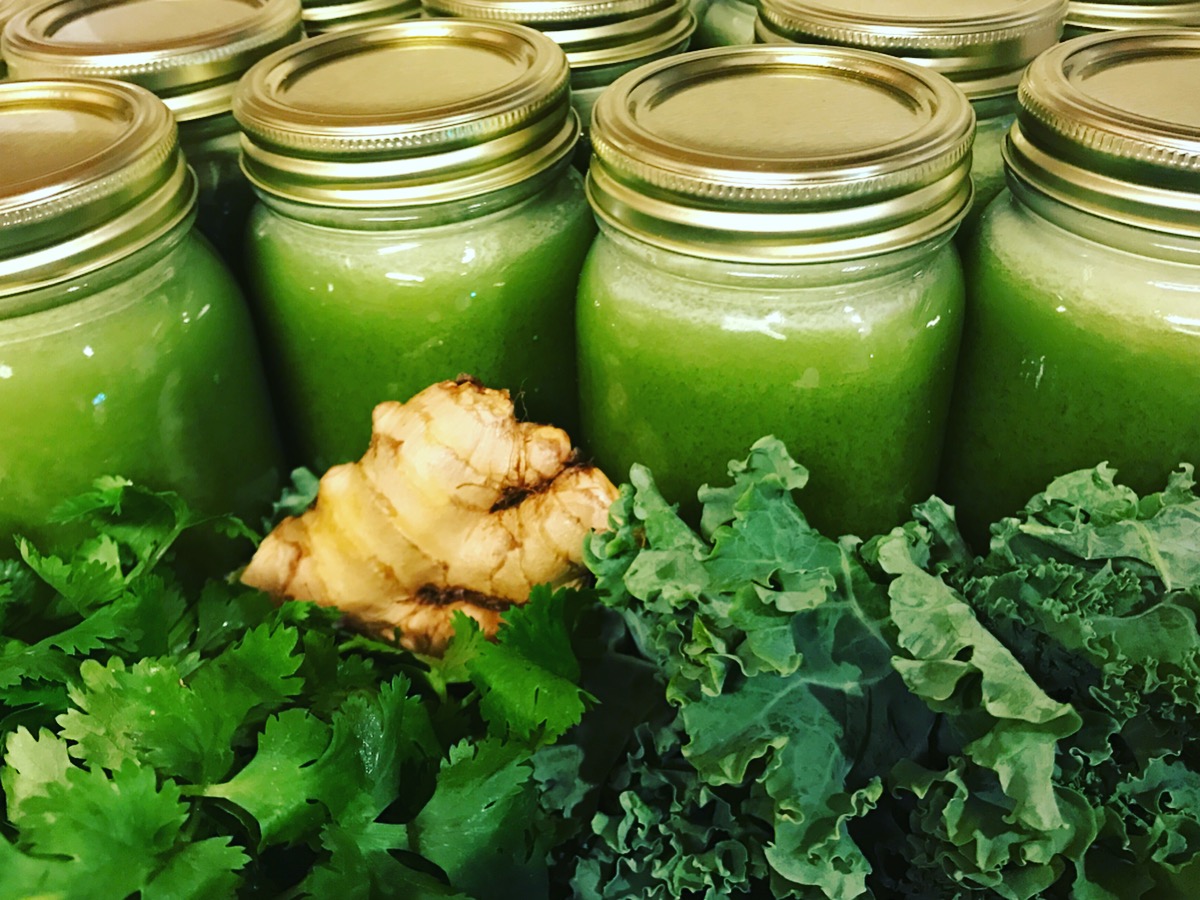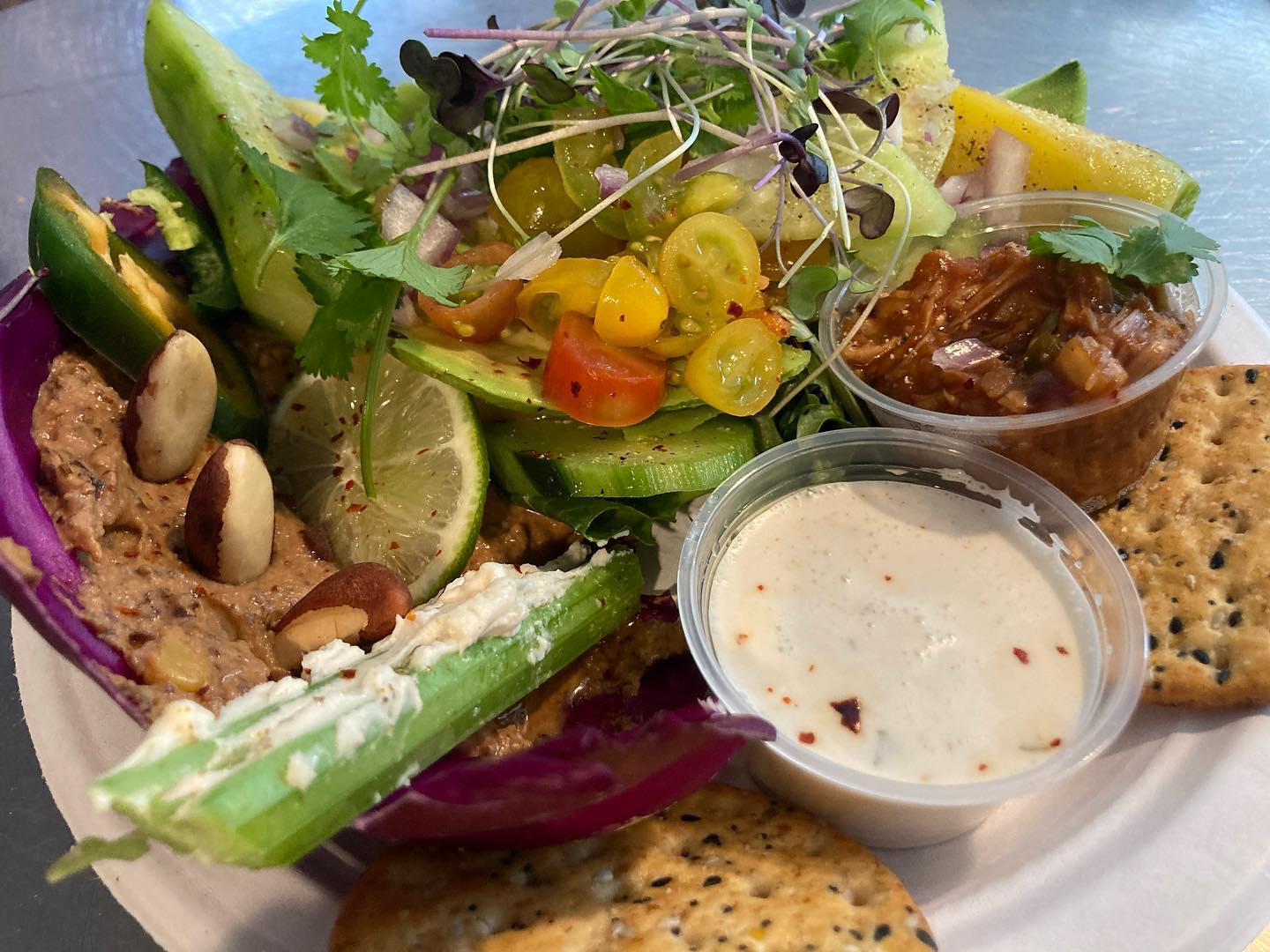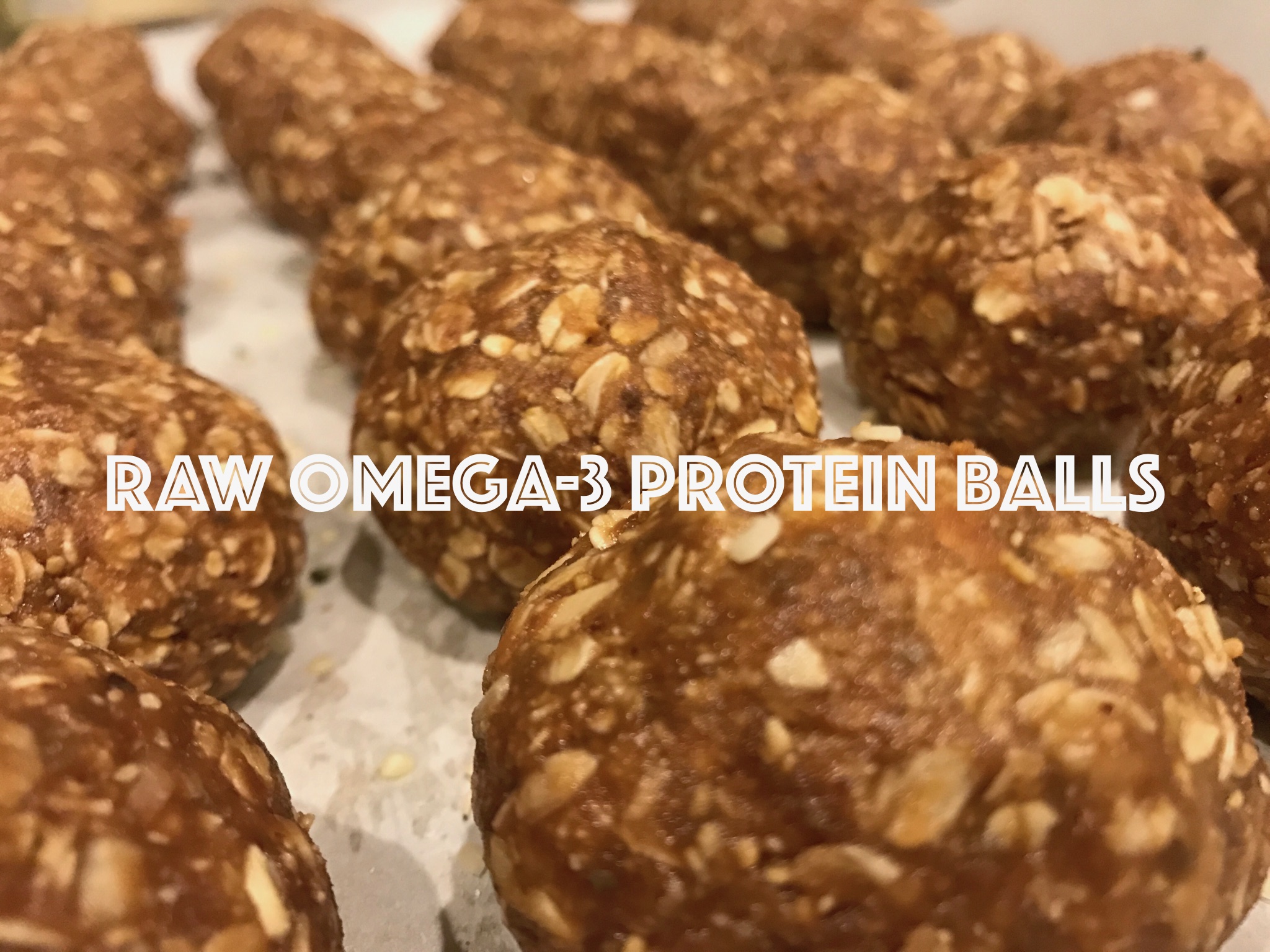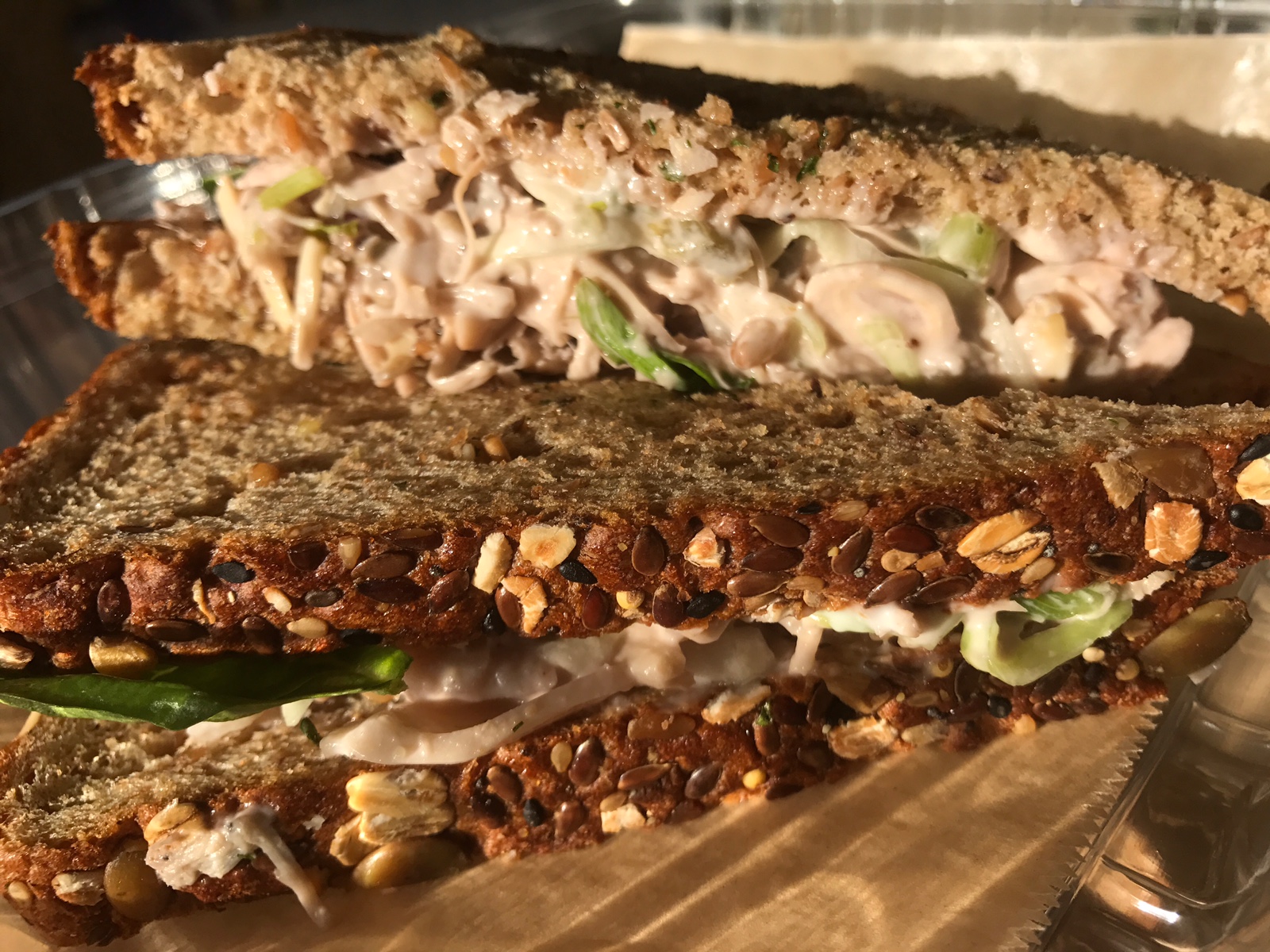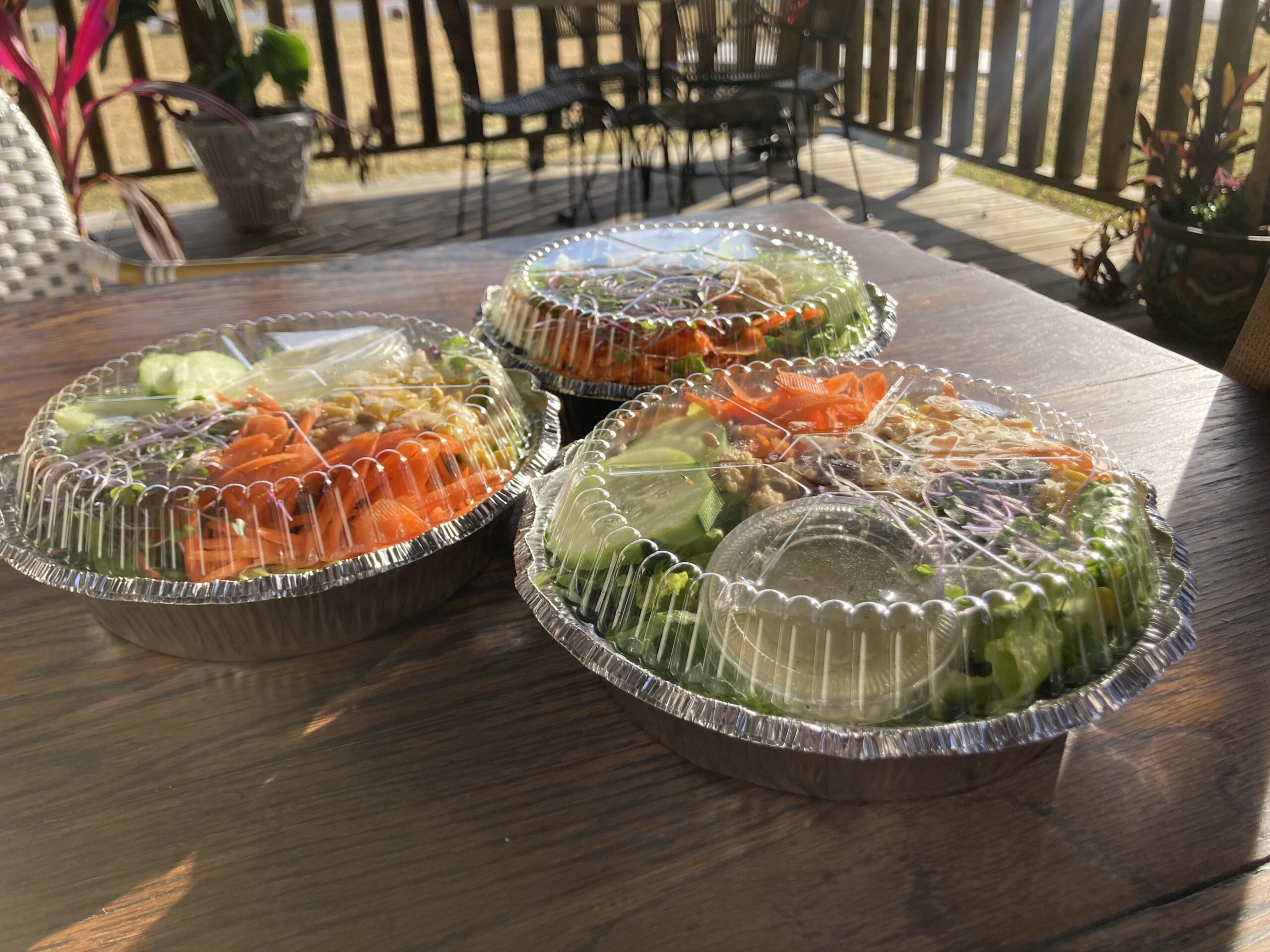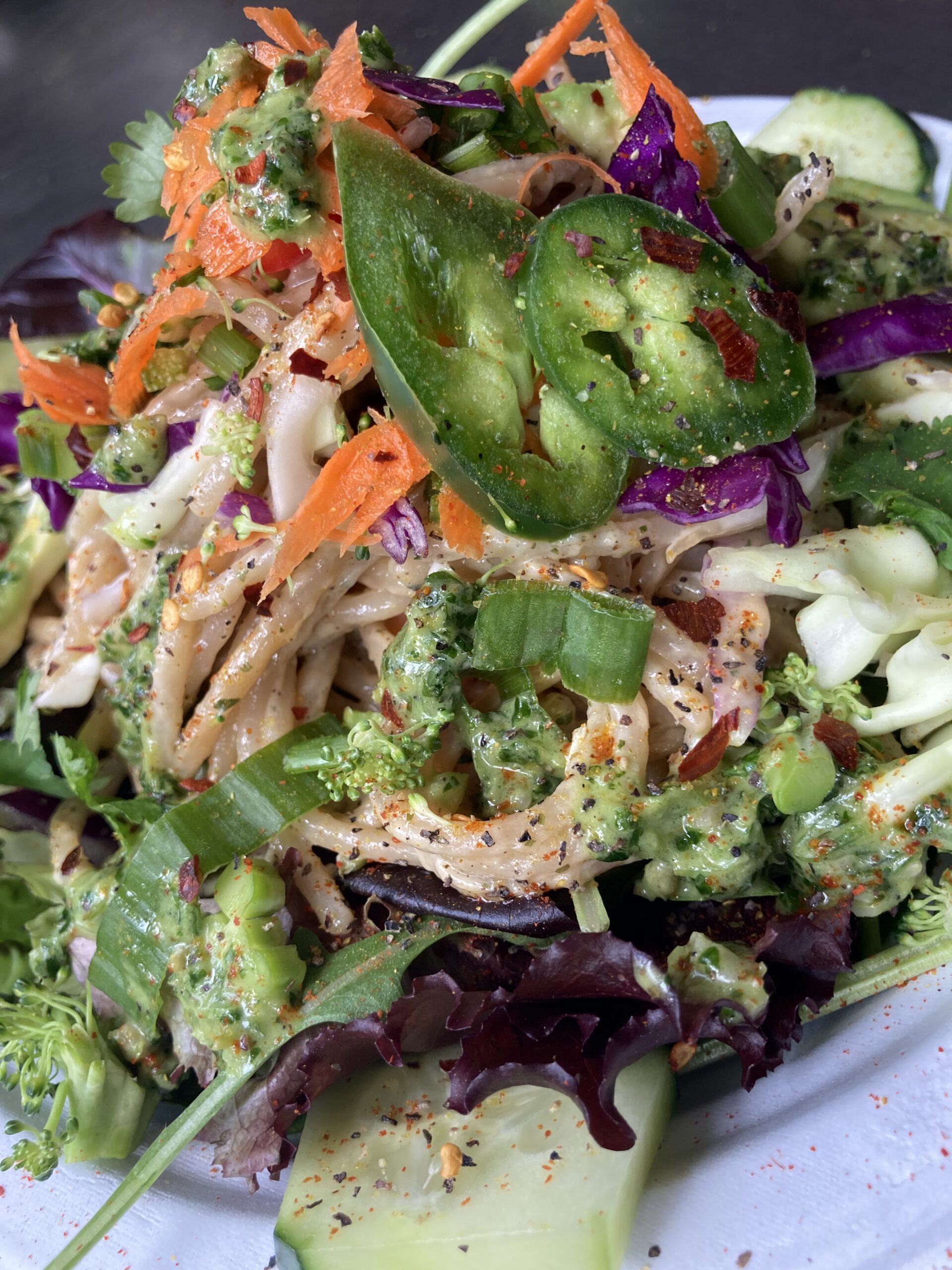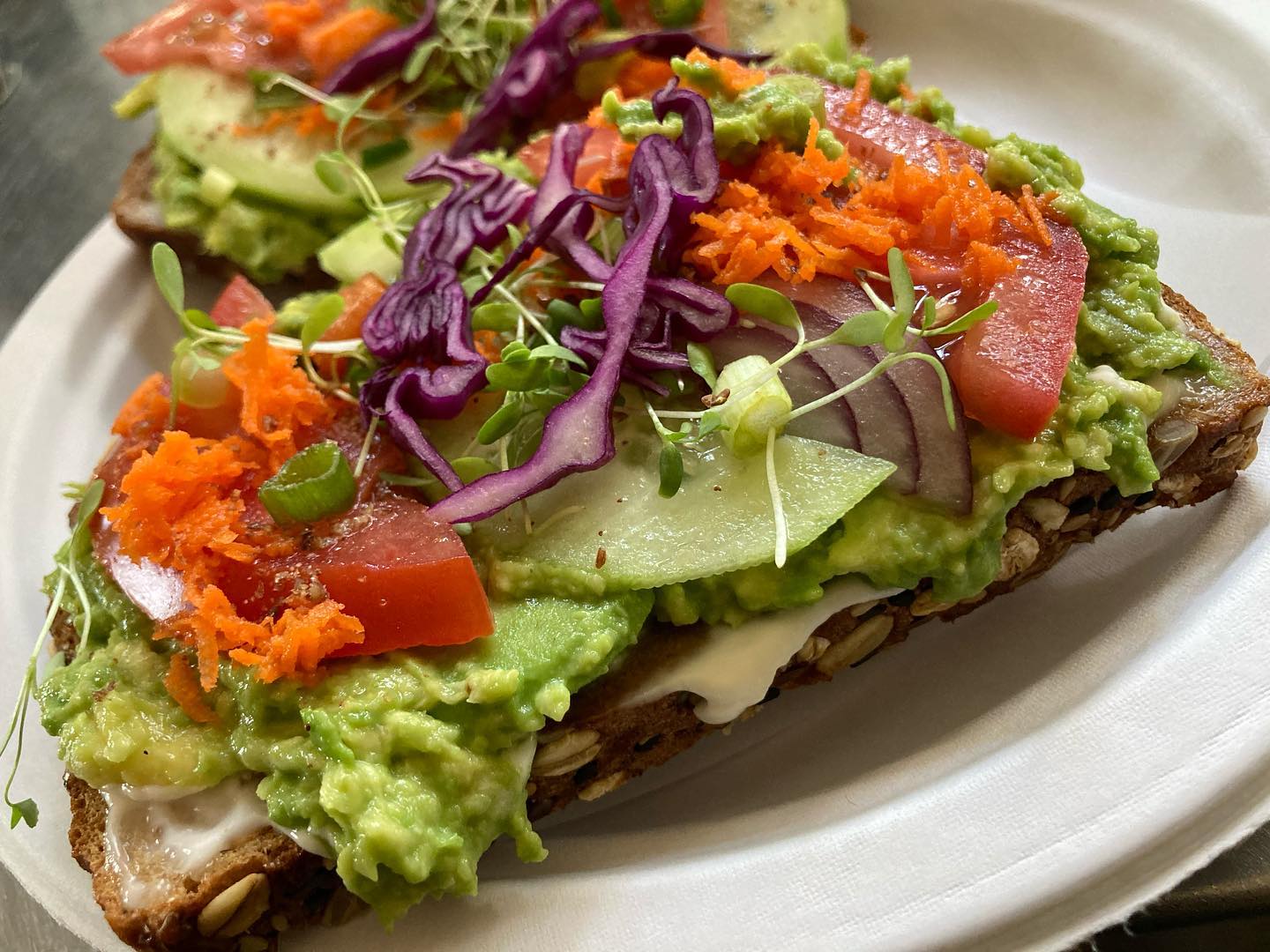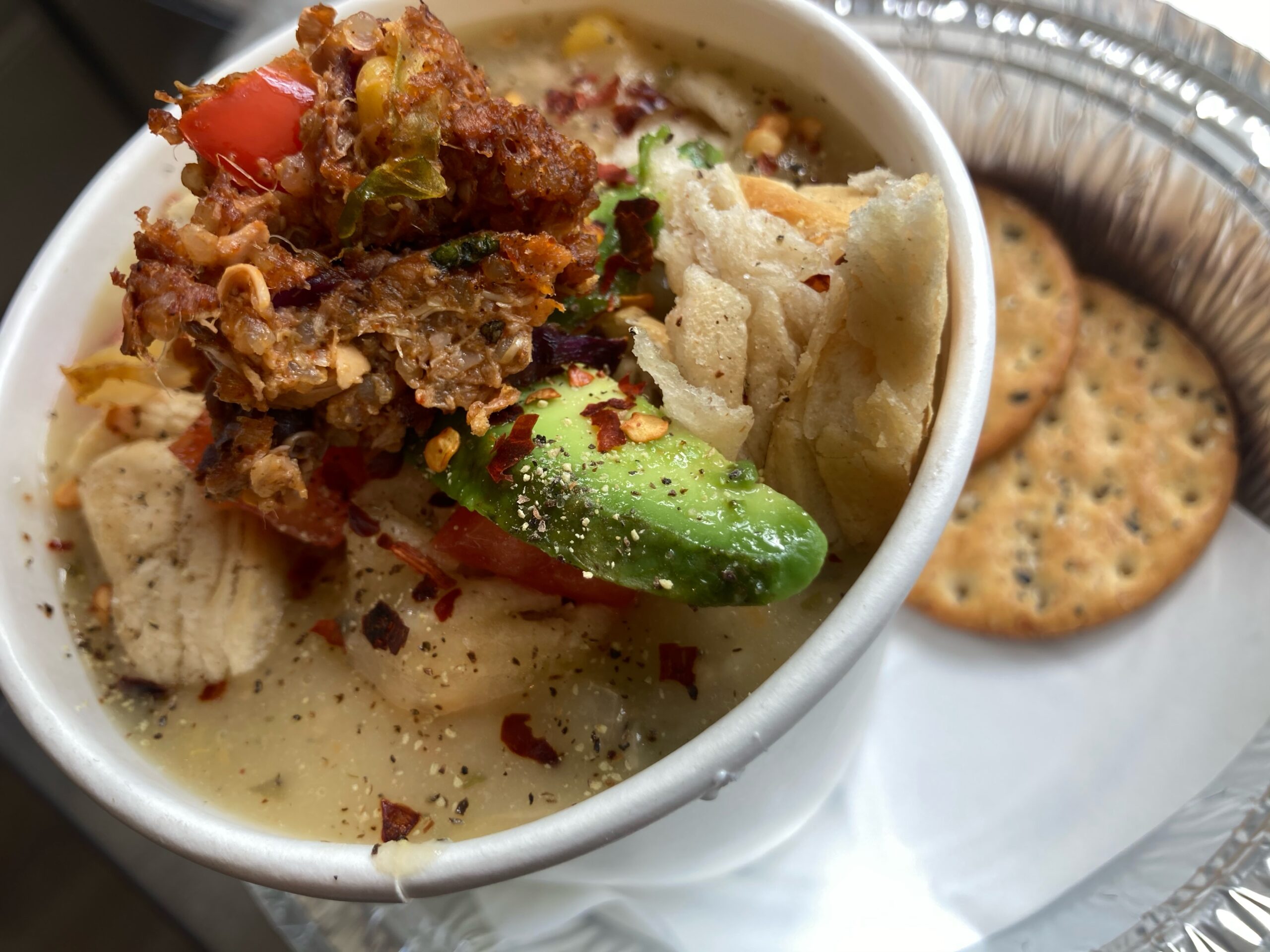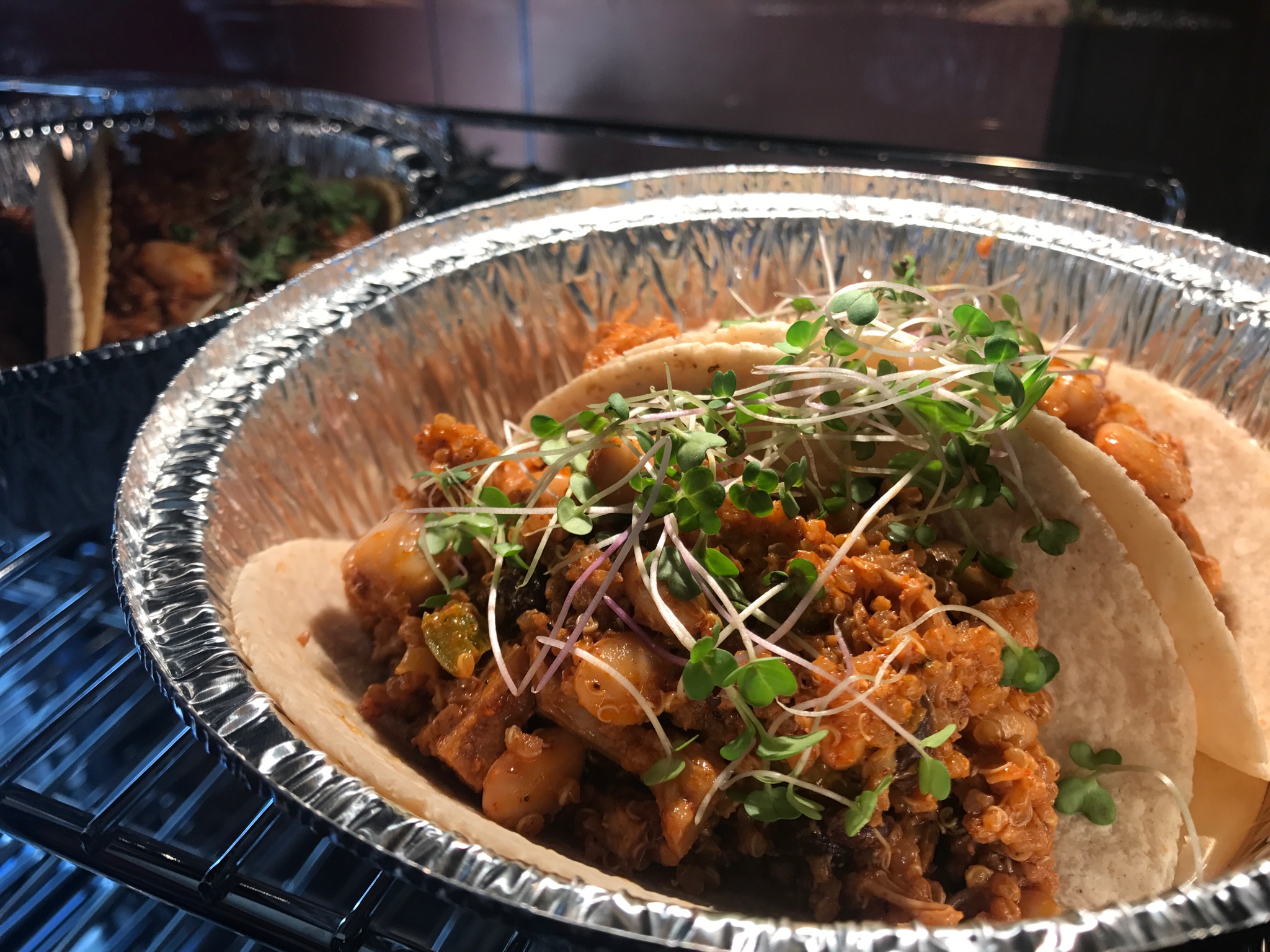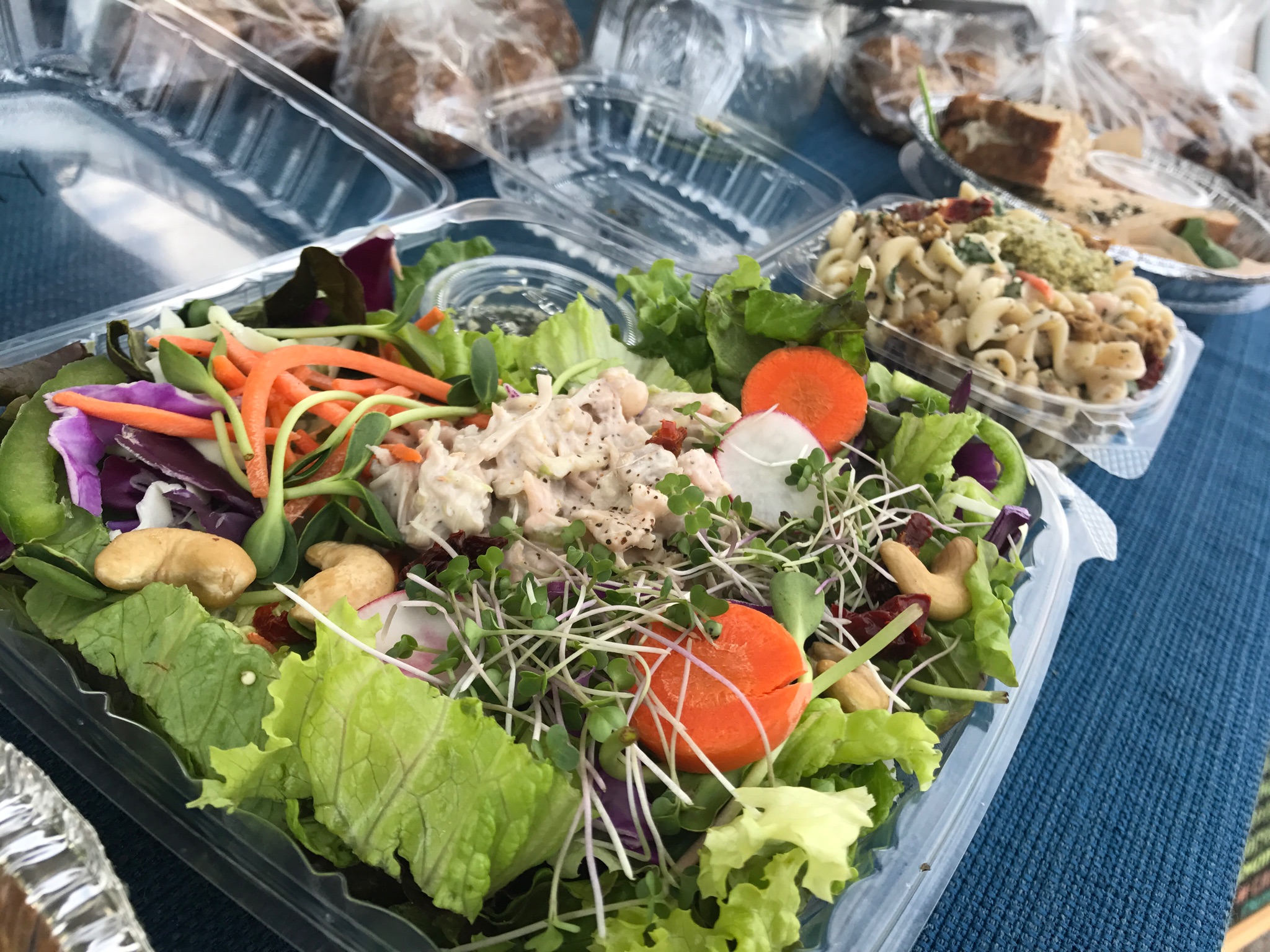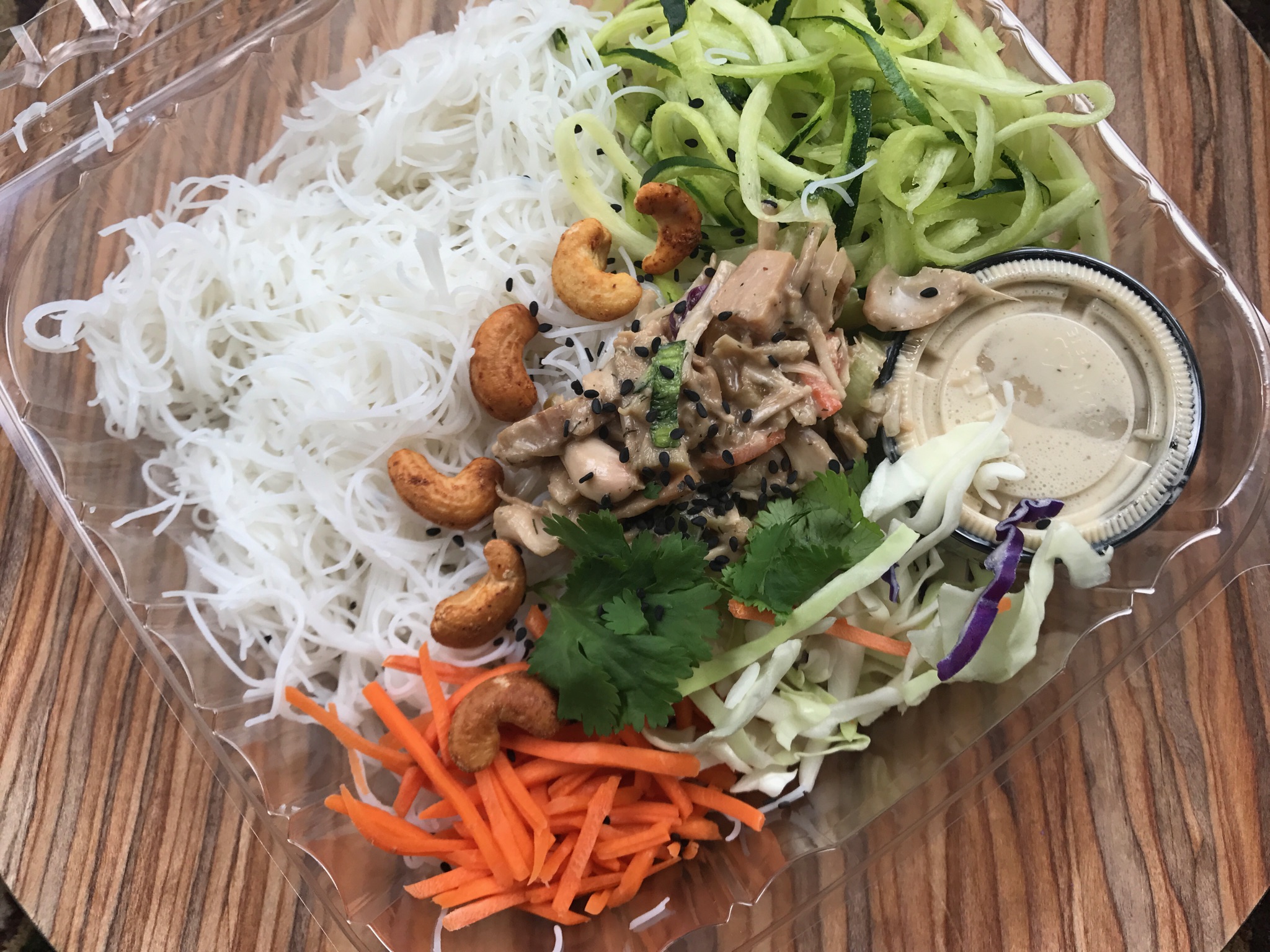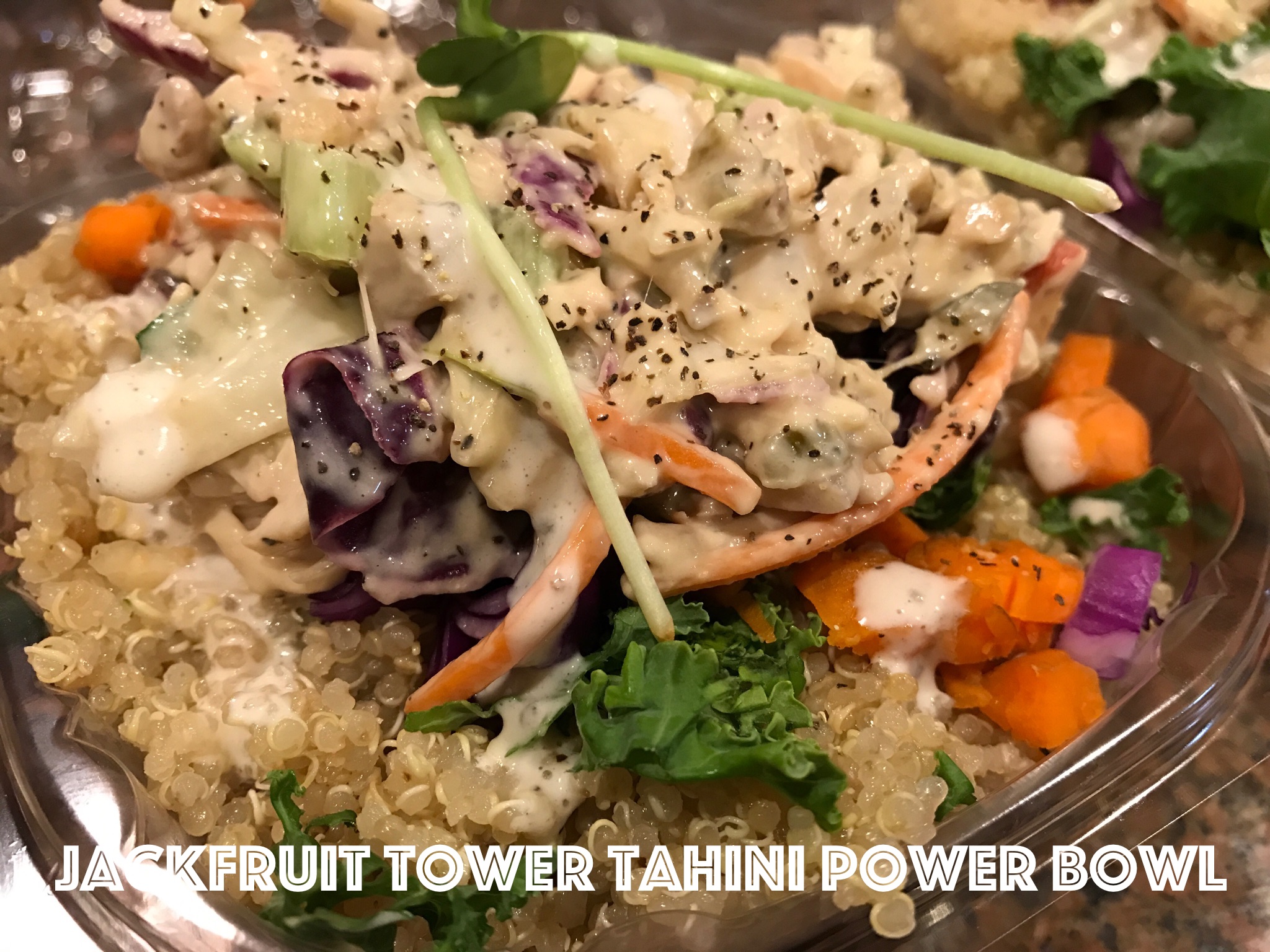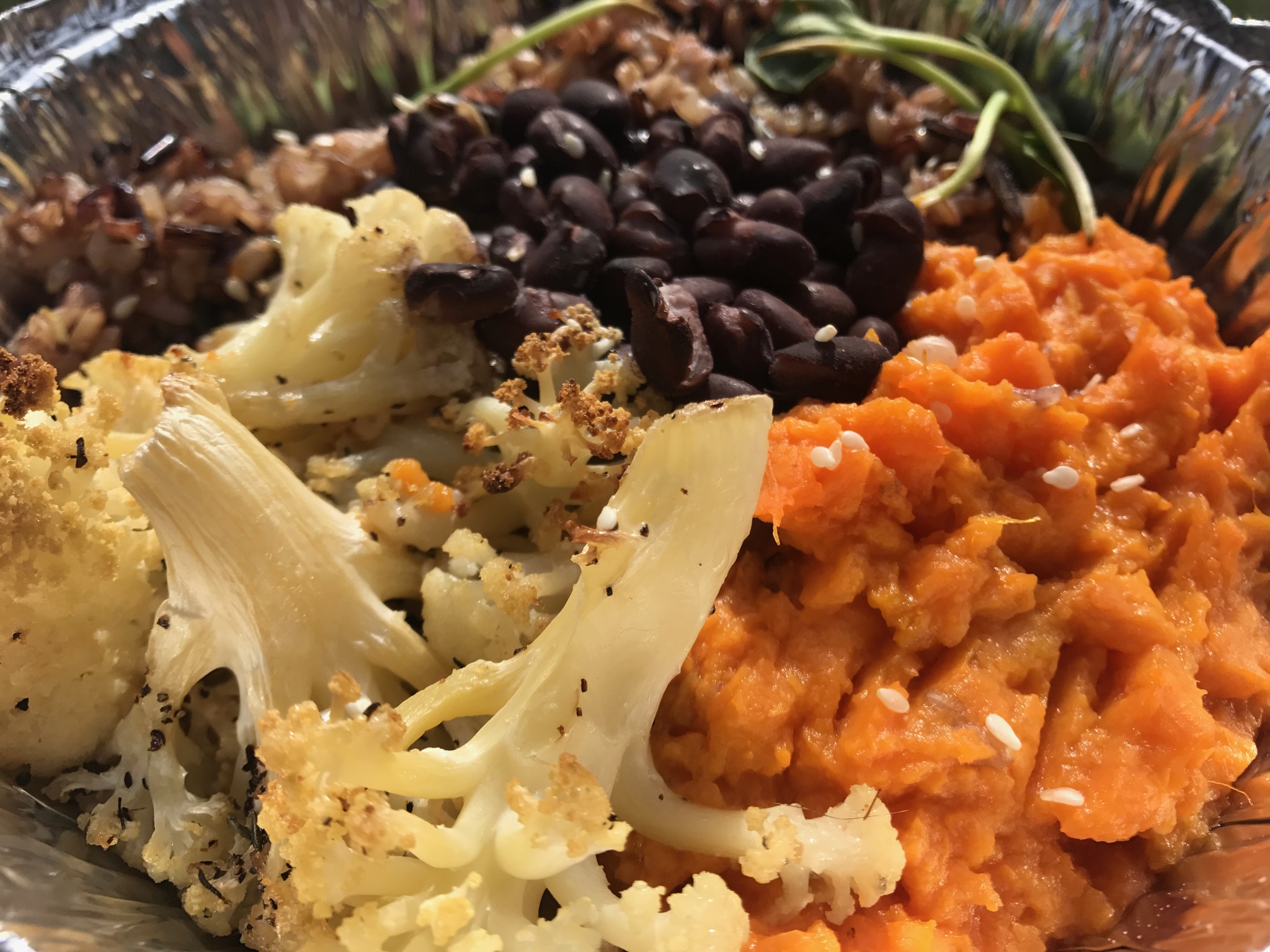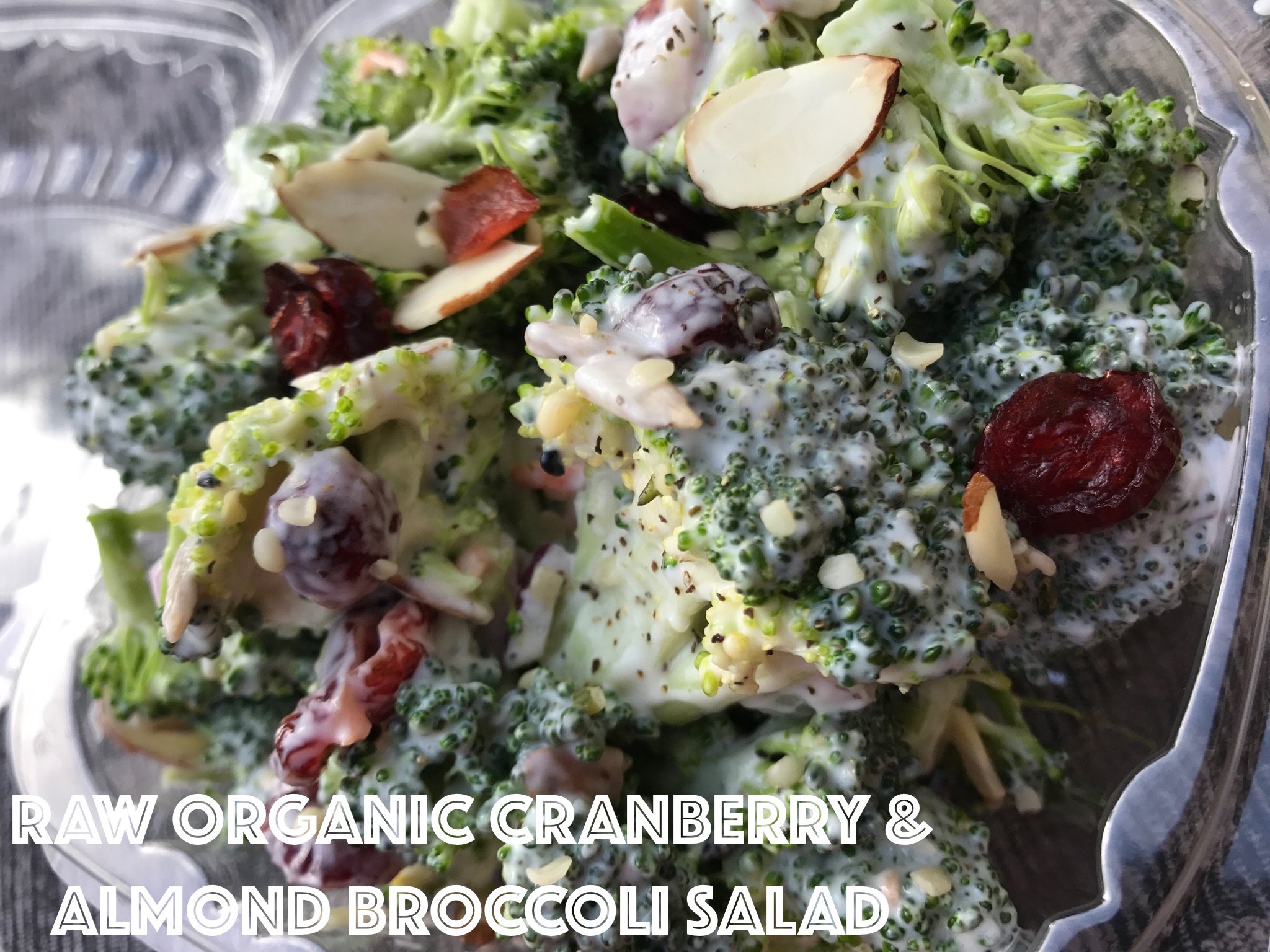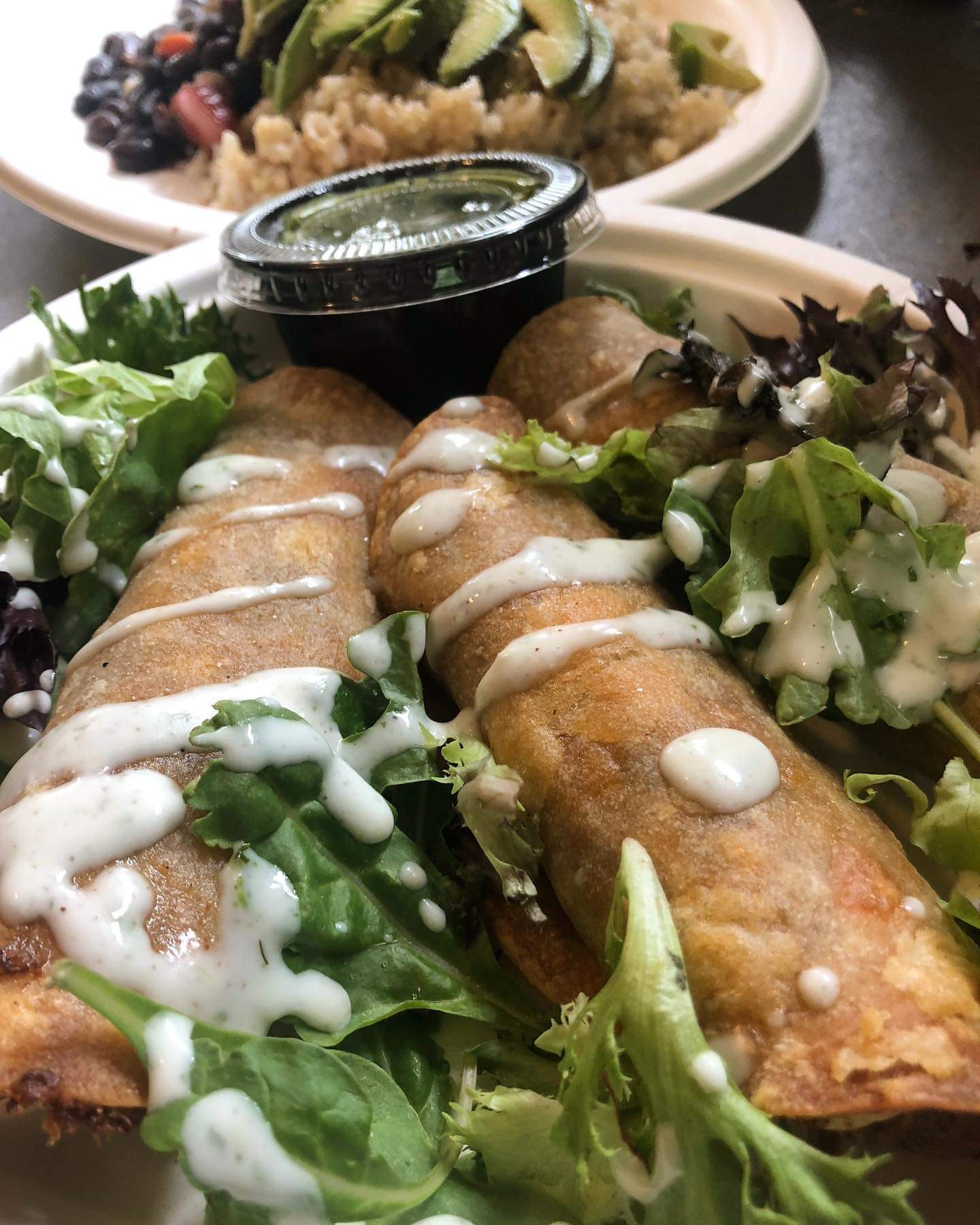 MOST PEOPLE HAVE NO IDEA HOW GOOD THEIR BODY IS DESIGNED TO FEEL

-Kevin Trudeau