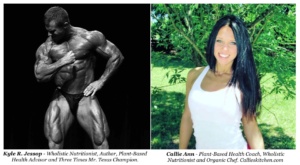 We will be spending 2-3 hours with you during your Cellular Regeneration appointments.
This is extremely dense and important material that will last with you a lifetime. You will immediately become aware of life changing information that will provide you with pure energy, and that will strengthen your natural immunity.
You will become highly aware of necessary nutrients that aid in the regeneration and detoxification of your bodily cells.
The application of this Wholistic Nutritional Science will completely enhance the way you feel on a daily basis. You will be afforded qualities such as better sleep, healthy weight loss, clearer thinking, a drastic mood improvement, better hair, skin, and nails, along with an overall feeling of balance, will all be but a fraction of the attributes associated with this way of life.
There truly is a wealth of invaluable information that all people should be aware of, and we will work as efficiently and as rapidly as possible to impart as much of it to you as we are able in the times we have together! As part of your package you will also be presented our expert elimination list and health guide Ebook.
INVESTMENT IN YOUR HEALTH – $175.00